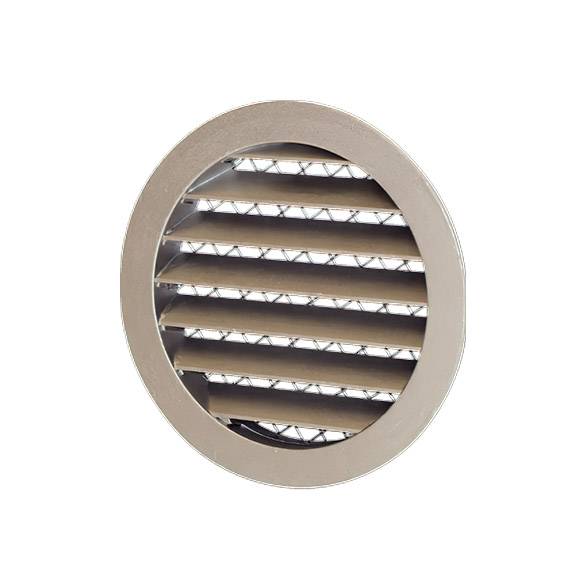 YGAV cast aluminum
External wall grill
Available Options

Diameter Ø:

USES
YGAV is mainly used as an intake grille for fresh air.
DESIGN
YGAV is moulded of aluminium and it has a circular
connection which fits directly into the duct. The back of the
grille is equipped with a acid proof wire net, as protection
against small animals.
Read More
Consultation with a Specialist

please fill out a form or get in touch with us directly